导读:The job search isnt what it used to be So if youre using old methods to try to score your dream position, y
The job search isn't what it used to be. So if you're using old methods to try to score your dream position, you may be left standing at the corporate gates.
求职早已今非昔比。所以如果你想用老方法找到你梦想的职位,你可能会被阻在公司门外。
Love it or hate it, social media has become a mainstay in the employment game. Recruiters check it for leads and human resources directors screen candidates based on it and hiring managers use it to do their due diligence before choosing whom to interview. In some ways, your online profile has become as important as your resume.
不管喜欢或讨厌,社交媒体已经成为招聘中的主要手段。招聘人员把这个当参考,人力资源总监在此基础上筛选求职者。在某些方面,你网上的资料已变得和简历一样重要。
To ensure your best shot at landing an interview in the digital age, consider this advice based on a poll of both career and social media experts.
为了确保你在数字时代得到最好的面试机会,可以考虑下面的建议,这些建议是通过对职业和社交媒体专家的调查得出的。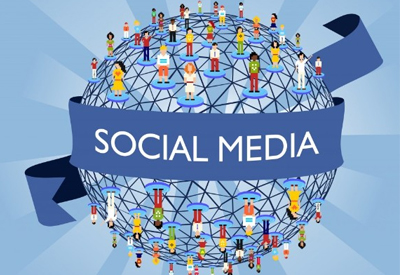 1. Craft an Identity
打造专业身份
Social media can be used to create an identity and allow the user to show off a particular expertise. For example, using a certain hashtag or becoming recognized as an expert on Klout, Quora or Linkedin Groups can increase the appeal of a job candidate. Most employers do online searches on candidates before extending an interview or job offer. If the results come back showing their deep knowledge or interest in areas related to the organization, the likelihood of getting a call will be much greater.
社交媒体可以用被来创建身份,并允许用户展示特定的专业知识。例如,在Klout、Quora或Linkedin组里使用一个特定的标签或成为公认的专家能增加求职者的吸引力。大多数雇主在给offer或安排面试前会在网上搜索候选人。如果结果显示他们在公司涉及的领域有深入了解或感兴趣,接到面试电话的可能性会更大。
2. Engage With Companies
关注潜在公司
The key for job seekers is to do their research and seek out prospective employers who are leveraging social media to spread their employment brand. With a little bit of research and curiosity, job seekers can put themselves in front of these innovative organizations.
求职者关键是要做好调查并且寻找那些运用社交媒体来传播公司品牌的潜在雇主。一些调查和好奇心就能让求职者被那些有创新意识的企业看到。
3. Look for Side Doors
利用"旁门左道"
Look for social media side doors to access. Does the CEO have a blog? Does the VP of Marketing tweet? Get on his or her radar by leaving interesting comments and providing the ego.
寻找其他社交媒体里的机会来获得成功。首席执行官有博客吗?市场营销的副总裁有微博吗?写有趣的评论并介绍自己来吸引他或她的注意。
4. Create the Right Footprint
留下好印象
We live in a world where we are 1 to 2 degrees away from the ultimate contact. Instead of posting about what happened on TV or a party, create a social media footprint that makes you look good. Highlight your work online and share it with potential employers. Offer to solve a problem or to help them figure something out. People notice when you are putting yourself out there and getting things done.
在我们生活的世界里,离最终要联系的人总是有那么点距离。在社交媒体上写些能体现出你很优秀的话,而不是写在电视里